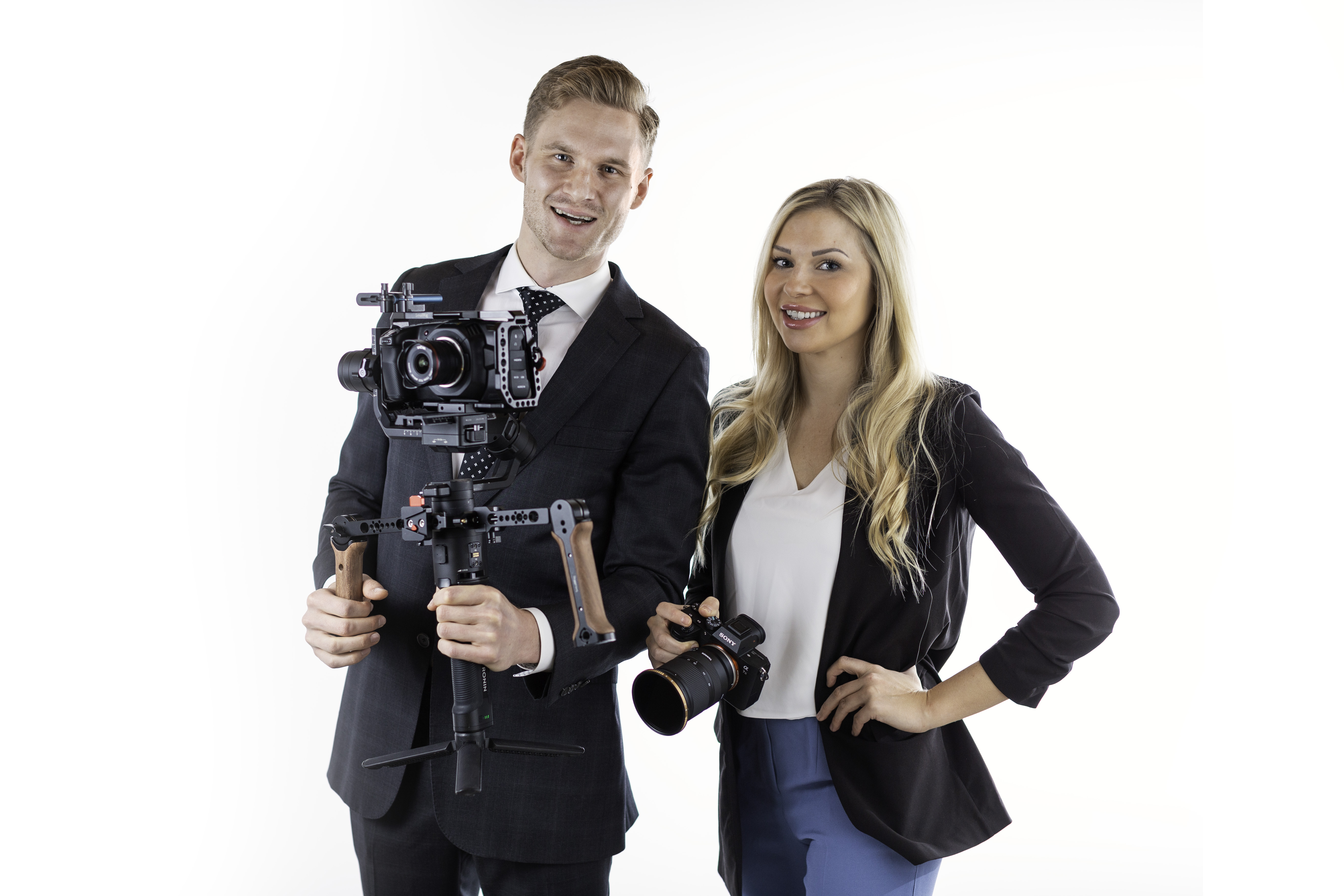 FREE MARKET EVALUATION OF YOUR PROPERTY
Thinking about selling? Find out what your property is worth. Honey Real Estate Team RE/MAX Excellence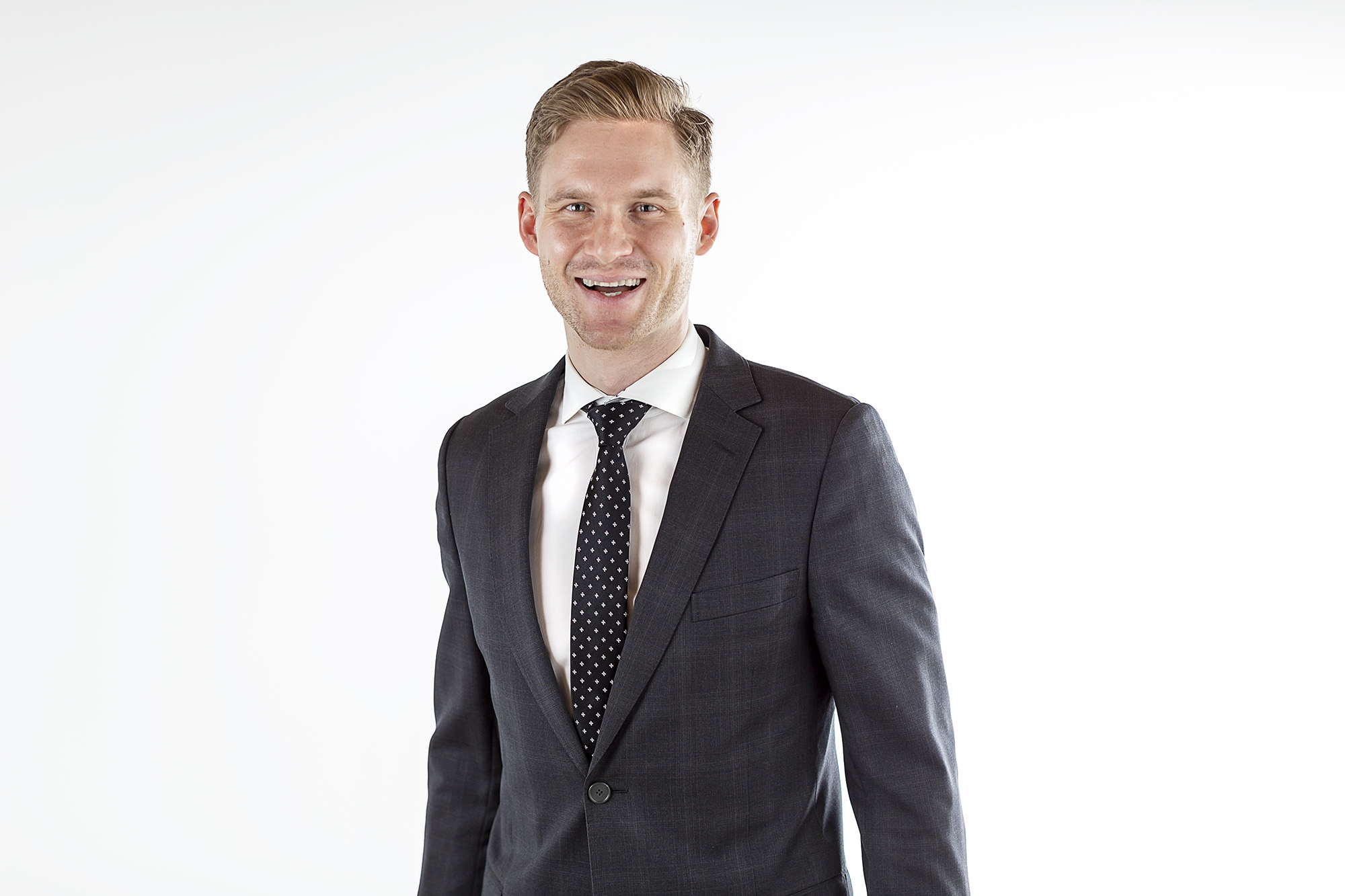 A lifelong athlete, Connor Honey turned to real estate to satisfy his desire for competitive excellence after a lengthy stint in the Western Hockey League (WHL) with the Seattle Thunderbirds. Immersed in athletics from an early age, Connor spent his childhood winters downhill ski racing at the Edmonton Ski Club and playing hockey for SWAT before deciding to focus solely on hockey during his time at the South Side Athletic Club (SSAC). After winning the prestigious Mac's Cup Midget AAA tournament, Connor contemplated several scholarship offers from Division 1 NCAA teams but ultimately ended up joining the Green Bay Gamblers of the USHL. Eventually he found a perfect fit in the Western Hockey League, signing in Seattle before he turned 18, Connor led the Thunderbirds to several impressive seasons between 2011-2014, racking up 81 points in 110 games. After his career on the ice came to an end, he quickly found himself missing an outlet for his drive and determination. After passing his REAP exam, Connor joined Remax Excellence and hit the ground running, winning the 2017 "Rookie of the Year" award.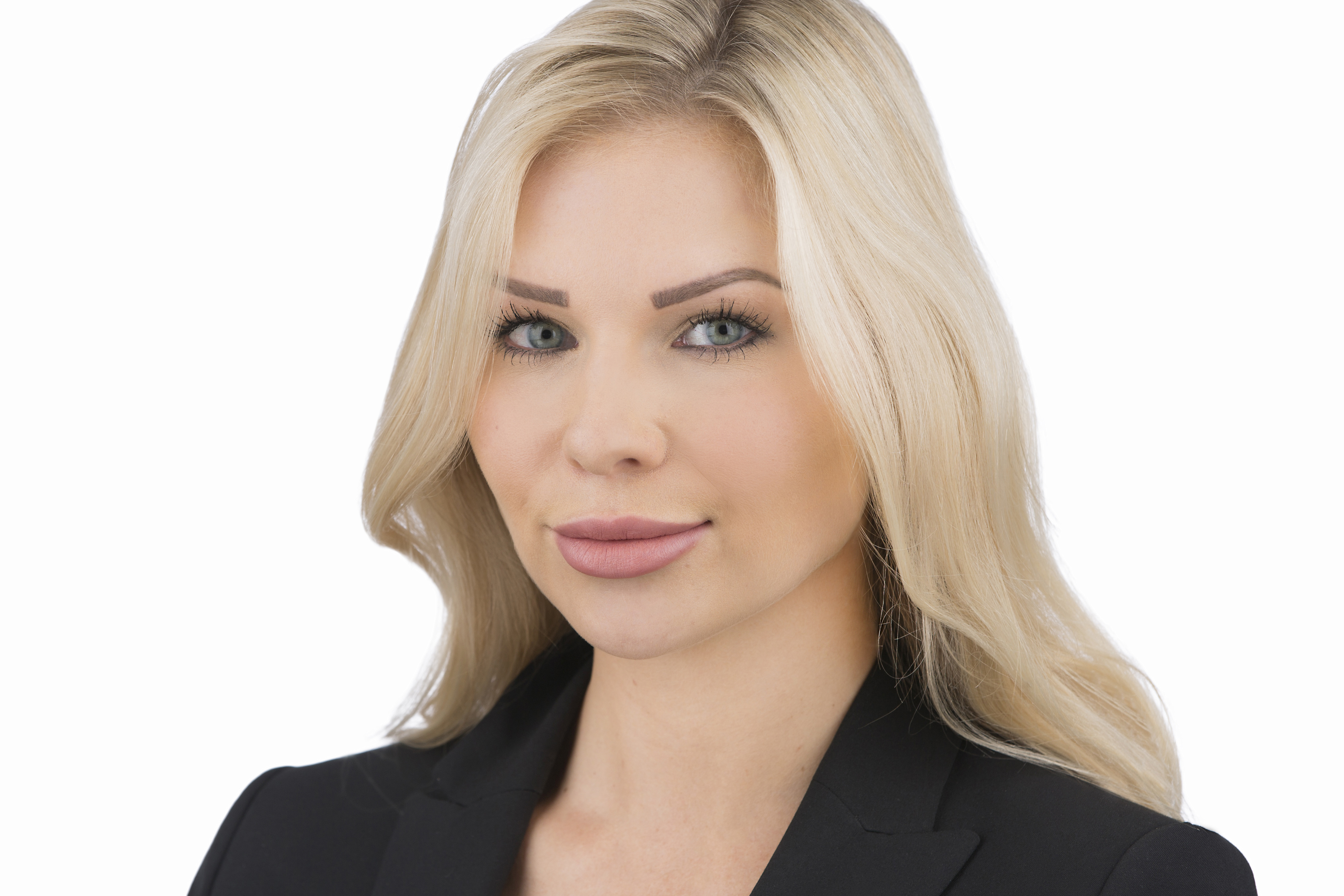 An integral part of the Honey Real Estate Team, Shauntel Lengle is certainly no stranger to fast-paced, competitive environments. Passionate about soccer and athletics from an early age, she played at a high level for years before eventually earning a roster spot at the Concordia University of Edmonton in 2009. She also was introduced to the real estate industry at an extremely early age, as her Dad has been a home builder for 30+ years (Grandview Homes) and a REALTOR® for 25+ years. Shauntel knows all facets of the Edmonton Real Estate industry extremely well, especially when it comes to sales. She previously worked in sales for Qualico, one of Edmonton's leading new home builders prior to becoming a REALTOR®. She also has extensive experience in commercial security sales and has dealt with large companies and projects from the ground up - Wexford Development, Carlson Construction, Melcor, Yorkton Group, Bird Construction, and Fillmore Construction - just to name a few! The Honey Team is certainly extremely fortunate to have a REALTOR® who specializes in both residential and commercial real estate transactions for a wide variety of clients.
The Honey Team made our first home purchase a very smooth process.
They were recommended to us by a friend who was very pleased with their experience.
Connor Honey has an extensive knowledge of the real estate market and was able to make recommendations when we needed guidance.
He respects and follows through with client commitments.
We were always well informed every step of the way from inquiries on new listings, home showings to buying our home.
We couldn't be happier with everything The Honey Team and did for us.
We highly recommend the Honey Team to anyone who's selling or buying their next home.
??
Jay
Connor Honey is not only the best REALTOR® I've ever had the pleasure of knowing but an absolutely amazing human being. He has became a lifelong friend and I would not have been where I am today without him. I bought my first ever condo with Connor and more recently my first house.
Connor went above and beyond the call of duty for both purchases, answering any and all questions or concerns. He negotiated well and helped to get us a great deal that worked for our price range. He was extremely knowledgeable and was quick to respond anytime I needed guidance from him. I cannot think of a single negative thing that happened throughout the whole process (both times!).
I feel as though Connor genuinely cared about me and my family and wanted me to be in the right home for the right price. Give him a call I promise you will have a good experience with Connor!
Corbin Canniff
Connor and the Honey Team made my first-time home buyer experience easy and enjoyable. Connor was knowledgeable about the local market, patient with me as I navigated the home buying process, and passionate about finding me the perfect house to suit my needs. He listened to what I wanted and was always available to meet me or answer my questions, going above and beyond on numerous occasions. Connor truly loves what he does- his zest for real estate is contagious and he won't quit until the job is done right. If you're looking for a dedicated, trustworthy REALTOR® who has a vested interest their clients, Connor and the Honey Team are the obvious choice! I look forward to working with Connor again in the future!
Alexander Craig
I would give Connor Honey and his team six stars if I could.
My girlfriend and I are first time home buyers and we were extremely picky clients — essentially looking for a 'needle in the haystack', and Connor found the perfect house for us in the great location for a great price. He was patient with us as we looked at numerous houses, and he was able to negotiate competitively on our behalf when the time came. I was also impressed with his work ethic and passion for real estate. Connor is excellent, and we had a lot of fun in the process! We will be back.
Tyler Marshal
Shauntel was amazing. She took me around the city to look at numerous homes as mine and my family's wants/needs kept evolving during the process. She was super helpful when putting through the offer and even helped me figure out some issues post possession. She went above and beyond to make sure I got the best value in my home and that I was truly satisfied every step of the way. Definitely recommend her for anyone looking to use a trustworthy REALTOR® for their next home or selling their current one! She's your girl for YEG homes :)
Vanessa Wiebe
Connor and Shauntel were so great to work with. They helped us find the best home for our family during a challenging time in the market. We always looked forward to seeing another house, because of their positive attitudes and their genuine interest in helping us find the perfect fit. We certainly don't want to see another moving box for a long time, but when we are ready, we will definitely call the Honey Team!
Carrie Malloy
Connor was an excellent resource in helping my wife and I find our perfect home! Connor was extremely patient with us throughout the whole process, showing home after home, and really just making the whole experience fun!! I am amazed at how available Connor was throughout the whole process and how hard he worked to show us to get the deal done! Connor and the Honey team are winners! Will highly recommend and use Connor again (if we ever move....)!!
Jordan Michaels
Connor was the best REALTOR® ever. We used him to find a condo for a rental property. He was very professional but at the same time fun. We felt as if he treated us like family. He always gave an honest opinion of each property we looked at, so we felt better when we made our purchase. When we buy our next rental property we will use Connor again. We would recommend him for everyone, including our friends and family.
Cory Becker
Working with Connor and the Honey Team was an absolute pleasure. Connor was knowledgeable, passionate and dedicated to getting the best outcome on the sale of my home. Connor kept me very well informed and went out of his way to be available for any questions or concerns I had during the sale process. I would highly recommend Connor and the Honey Team i f you are looking to buy or sell a home.
Matt Parks
Shauntel was delightful to work with! She is very professional, friendly and very knowledgeable. Big kudos to Shauntel for putting up with us as we were quite specific as to what we wanted in our home. Throughout the whole process she was very responsive, kind, patient and informative which was fantastic as it was out first property purchase. We greatly appreciated her adaptability towards our schedules and how she never rushed us to buy, making sure we found the perfect fit! If you are looking for an amazing REALTOR® who is very efficient and determined to find the right home for you, then it is safe to say Shauntel is the gold standard of excellence in that regard. Thank you for helping us find our perfect first home! -Pavel Tsaryov
Pavel Tsaryov
Connor was recommended to us and we could not be happier we had a great time with him looking at houses he was there every time we reached out to him and in the end his fabulous negotiation skills got us the home we wanted and in our budget. Just call Connor if you want a 5 star service
Tom Brandt
Connor was great to work with and helped me find the right condo and fit for my lifestyle. He is very personable and professional. He was in constant communication and provided great expertise. We had viewed multiple condos and when I settled on one particular unit, I was ready to purchase. We had the documents ready, but through Connor's suggestions we continued to look at other units and I found something much better for my lifestyle. He truly cares about his clients and always reiterates that his goal is to find the right fit for me, regardless of how many places we have to view. I would definitely recommend the Honey Team and use them again in the future.
Vincent Ha
We greatly enjoyed working with Connor from the Honey Team! Connor helped us sell our condo in just 2 weeks. He was very professional, knowledgeable, and reliable. We appreciated how he used comprehensive and targeted advertising on social media to drive interest in our listing.
Connor had great communication with us, ensuring that we were kept fully in the loop and apprised of the status of the deal every step of the way. Connor is enthusiastic and fun to work with; he really seems to enjoy his work and going to bat for his clients. We would highly recommended the Honey Team!
Kirsten Robertson
Connor went above and beyond throughout the entire home buying process. He listened to what we were looking for and showed us homes that were within budget and focused on what we needed. We truly felt he has our best interests in mind and kept us informed about next steps and made recommendations on inspectors and lawyers. I would hands down recommend Connor to anyone. He was honest, trustworthy and all around made the process fun. You can tell he is passionate about his work and is super fast to answer any questions.
lindsey baete
Working with Connor to purchase my first home was extremely easy. He was easy to talk to, answered all my questions and showed me properties in an efficient manner. What I appreciated the most was he didn't try to sugar coat much, if he didn't like the property we were looking at he would let me know.
Sean Denis
There is a reason "The Honey Team" have all these 5 star reviews because they care. Both of them went far beyond our expectations!
Buying our home was a big purchase for us as it was our first house so we were nervous about the transaction and everything however Connor explained everything ahead of time and then walked us through it when we took the keys!
Everything went really well and we could not be happier. We are sure that they will continue to be successful as they really seem to care which means so much. In this day and age customer service is so important and they understand this.
Thank you both for all your time and effort!
Jason Mitchell
Honey Connor is the Best in Real Estate sales and Customer Service. This Team really works hard for customer's needs. Honey sold my house effectively and in short time then I anticipated. His communication skills was excellent. This team really delivers, what they promise. i would recommend this team to everyone. This is the Best Real Estate Team in Alberta.
Sashi Singh
Connor worked hard to understand exactly what we were looking for, especially as our desires evolved as we search for anew home. He had extensive knowledge of the options available in many different communities. We found him personable, well prepared and always in good humour. He never made assumptions based on our age(seniors) but genuinely took time to seek out our interest and needs. We are grateful to him for his efforts on our behalf.
Our house was on the Market December 22 and sold first week of February and we moved into our new home mid-March!
Barbra Ash
We let Connor know what we needed in a property to satisfy our needs. After such, Connor only sent us properties that met these needs and within our price range. It was very easy working with Connor and no time was wasted.
We will be working with the Honey Real Estate Team again in the future! Very satisfied!
James Klatt
I was referred to Connor by a coworker. I was a renter for over 40 years...he showed us alot of homes but we knew and he knew what we wanted....he gave us the home of our dreams....I would highly recommend Connor as he asks what you want and would go through hoops for you to get you what you want.
Dawn Swan
Shauntel found me a home that wasn't on the market backing onto a green space. She did not give up until I found what I was looking for. Shauntel has very good negotiation skills, and she really went above and beyond. If anyone's ever looking I will always recommend Shauntel.
Jessica Lengle
My wife found Connor's listings online. After we first contacted him, it felt like we know him for a very long time! He is such an awesome, amiable personality and knowledgeable REALTOR® you would always look for! He showed us properties according to our requirement and budget. When we chose one, he put all his effort to make sure that we get that one. In every step of our househunting and preparation for the purchase, he played our friend's and guide's role. He came up with answers to our every question. We never felt shy to ask him anything, day, night, after-hours, whatever time it is, he always responded instantly. We highly recommend him for anyone's real estate needs, investment or not.
Hassan Chawdhury